FindOrb 2 Stellarium
Quicky Import FindOrb Elements into Stellarium
Export elements into Orbit Viewer
Notice: You must be using Stellarium 0.16.0 or later for this to work.
Download V1.3: Here
1. Open FindOrb and import measurements
2. Display astrometry
3. Right click and save to a .txt file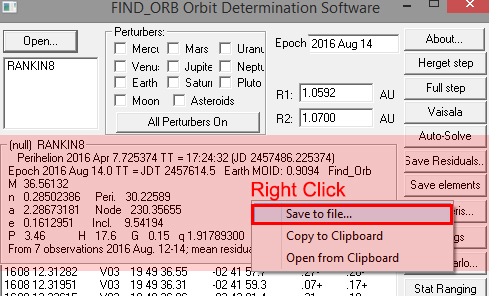 4. Open text file with FindOrb2Stellarium and Send to Stellarium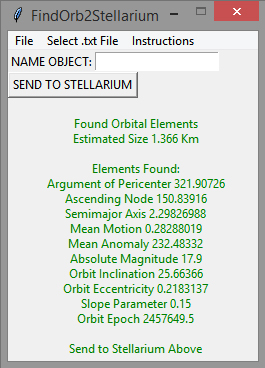 5. Search for FindOrb Obj in Stellarium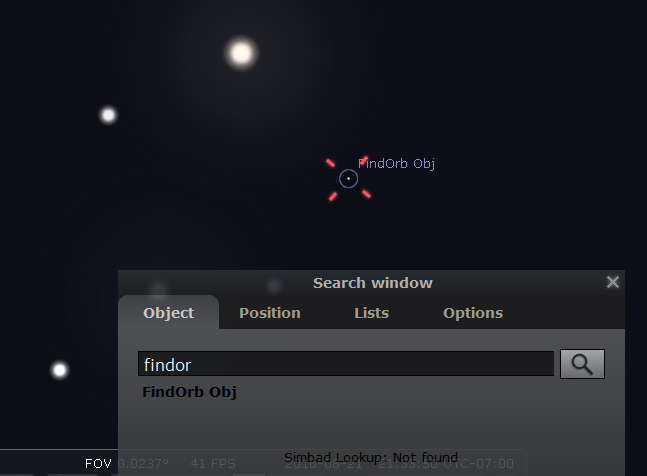 If you leave the "NAME OBJECT" field blank, it will overwrite the FindOrb OBJ
If you put a custom name in, it will write that object. You can update these objects by entering the same name again.
You can now send elements to OrbitViewer-1.3 as well. Please read instructions in program.
Download orbit viewer here:
http://www.astroarts.com/products/orbitviewer/index.html
---
I offer all applications I produce dirt cheap or free of charge. Please consider a donation :)